Knowing your credit score is important when it comes to making financial decisions that will require you to apply for credit. It is a good rule of thumb to know the requirements for getting approved before you apply.
Without knowing your credit score you are taking a stab in the dark when making these types of financial decisions.
Once upon a time, you could only get your credit score free from each reporting agency one time a year. Luckily now that are multiple ways to get your credit score for free.
Note: This page contains affiliate links, which means that if you buy something using one of the links below, I may earn a commission.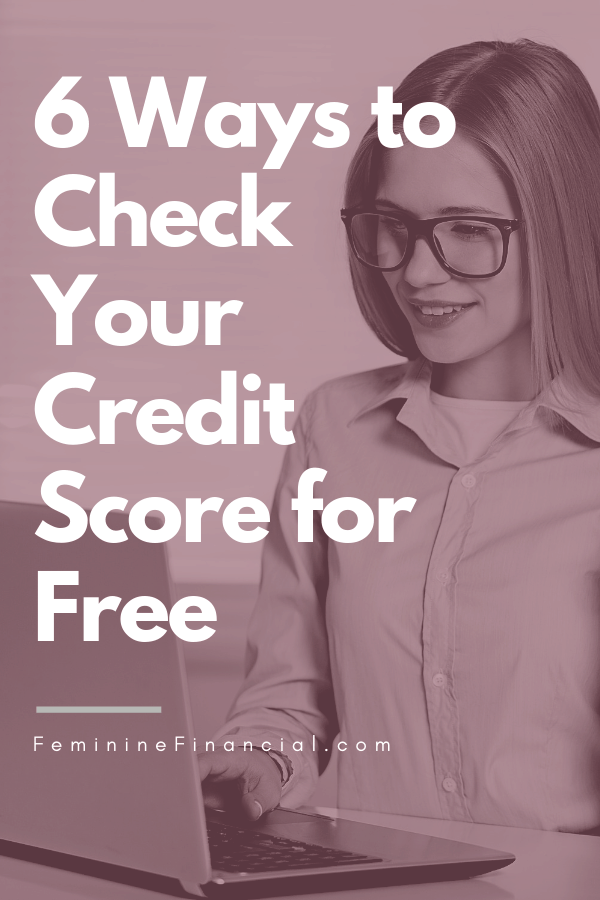 What is a Credit Score?
According to Credit Karma, a credit score is a three-digit number that indicates how likely you are to repay debt. Lenders use your credit score to determine if they will lend you money.
It is important to note that there is more than one way that your credit score is calculated. Each of the three main credit bureaus (Equifax, Experian and TransUnion) calculate your credit scores based on models that they have created.
This means that your credit scores for each credit bureau can be different. With all models your credit score is mainly determined by things like if you pay your bills on time and if your accounts are in good standing.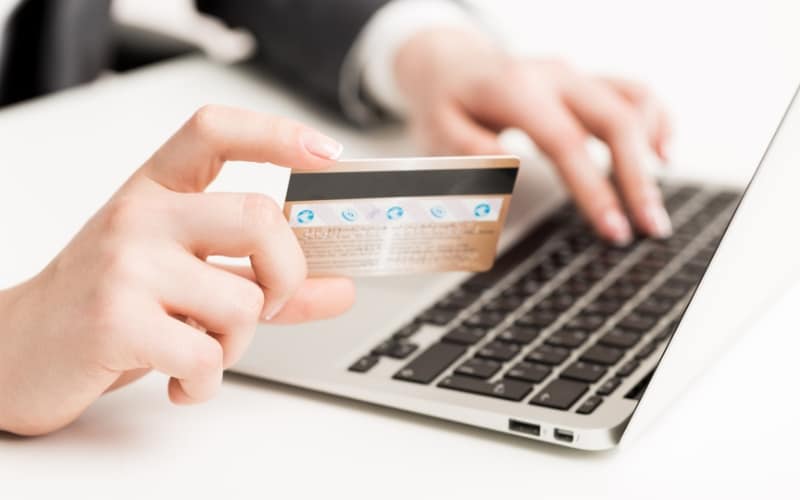 FICO Score
The FICO Score is a credit scoring method created by the Fair Isaac Corp. FICO scores take into account various factors in five areas to determine credit worthiness:
payment history
current level of indebtedness
types of credit used
length of credit history
new credit accounts.
FICO Scores range from 300 to 850. Scores above 650 indicate a very good credit history. Conversely, scores below 620 are looked upon unfavorably.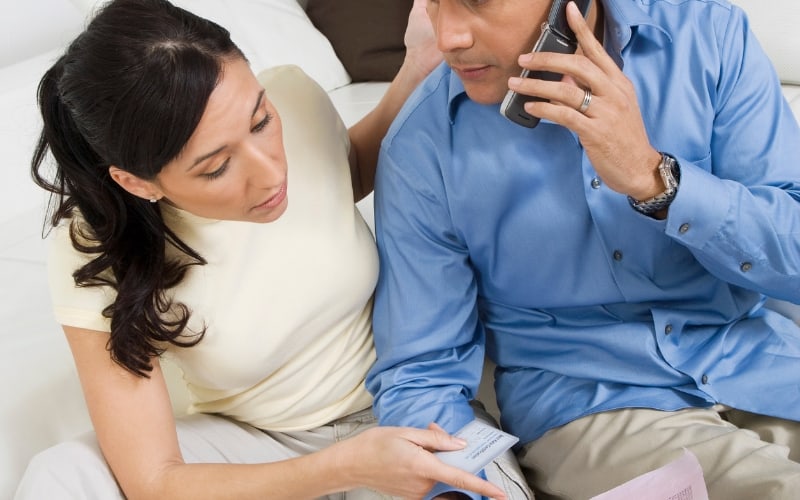 VantageScore 3.0
The VantageScore 3.0 Model is a credit scoring method created by all three credit bureaus. They collaborated in an effort to provide more scoring consistency between the three agencies.
VantageScore 3.0 using the following "influence" factors to determine your credit score:
Payment history
Credit age and mix:
Credit utilization
Balances
Recent credit applications
Available credit
Although previously on a different scale, VantageScore 3.0 scores range from 300 to 850. Just as with FICO, a score of 850 is the best.
It is also important to note that your VantageScore 3.0 takes into consideration recurring payments such as utilities, rent, and phone bills.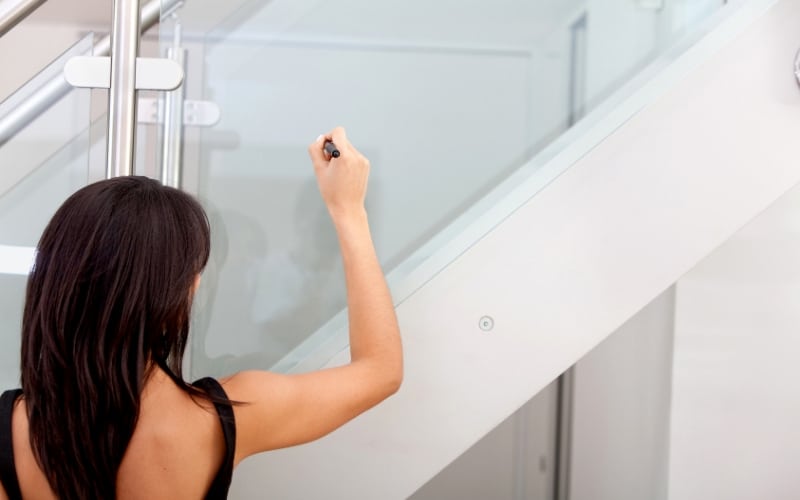 Where to Get Your Credit Score Free
When applying for credit it is important to know which credit score will be used and which credit reporting agency the issuer will check.
If you have this information you can find out what your credit score is before applying to make sure you qualify.
Here are some places you can get your credit score for free, which includes the type of scoring method used and the credit reporting agency responsible for providing the score.
Related Post: Tools Best Tools and Resources to Manage your Finances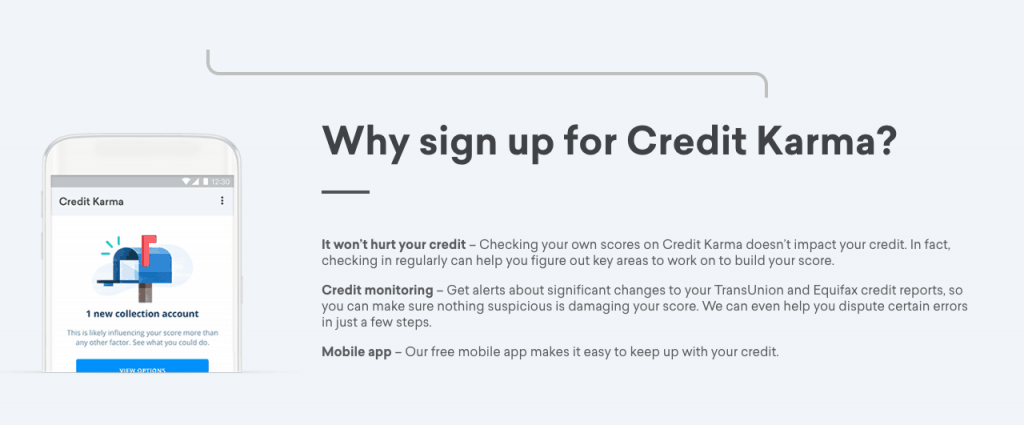 #1 Credit Karma
Credit Karma gives you the ability to see your TransUnion and Equifax VantageScore 3.0 credit scores. This is included in the services that they offer you with their free account.
Score Type: VantageScore 3.0
Reporting Agency: TransUnion and Equifax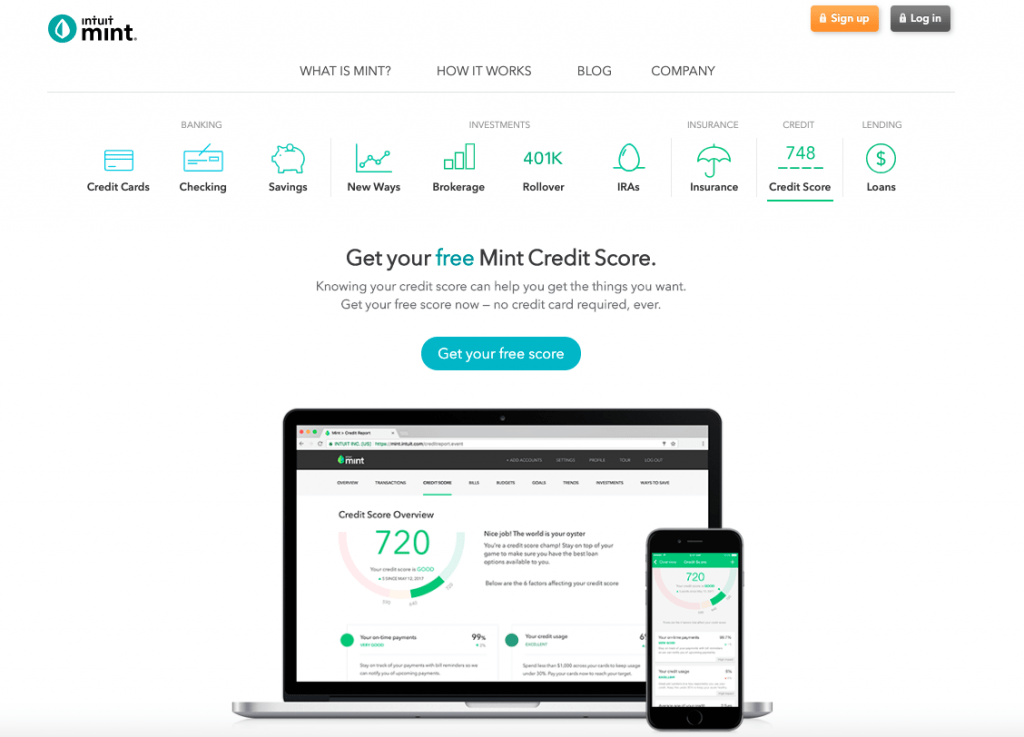 #2 Mint
Mint will give you access to your TransUnion VantageScore 3.0 credit score. Mint is also a free service.
Score Type: VantageScore 3.0
Reporting Agency: TransUnion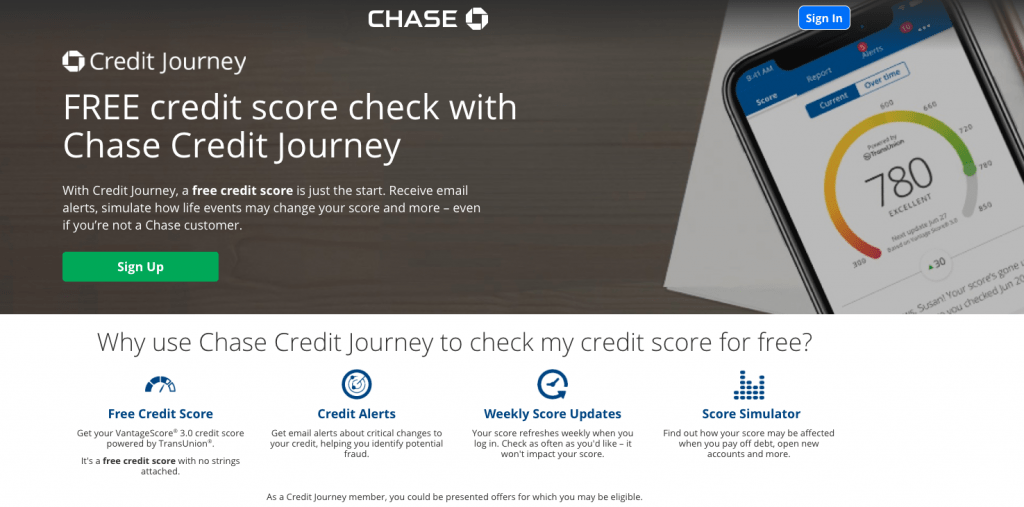 #3 Chase
Chase offers free weekly credit score checks with their Chase Credit Journey service. Their service allows you to see how life events will affect your credit. Chase Credit Journey can be used by anyone, even if you are not a chase customer.
Score Type: VantageScore 3.0
Reporting Agency: TransUnion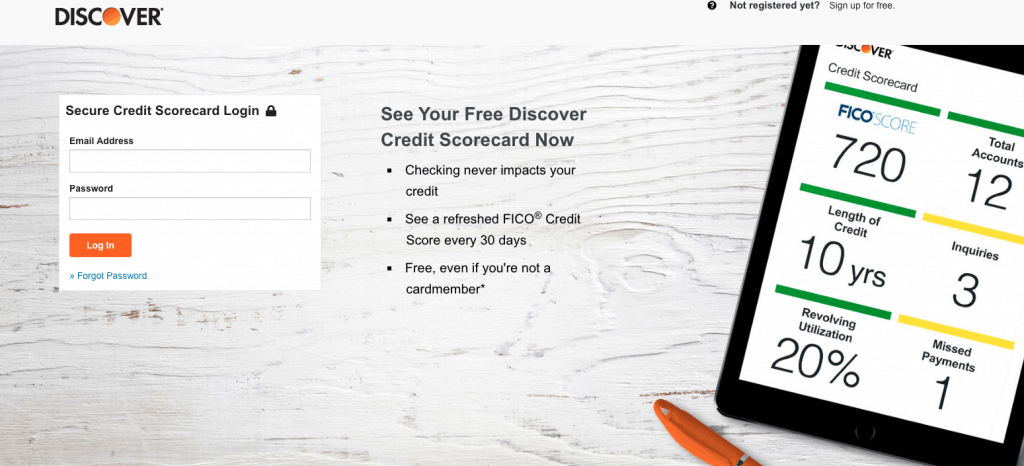 #4 Discover
Discover offers the public a free Credit Scorecard. This service is available to you even if you do not have a Discover credit card. With Credit Scorecard, you can get your FICO Credit score powered by Experian every 30 days.
Score Type: FICO Score 8
Reporting Agency: Experian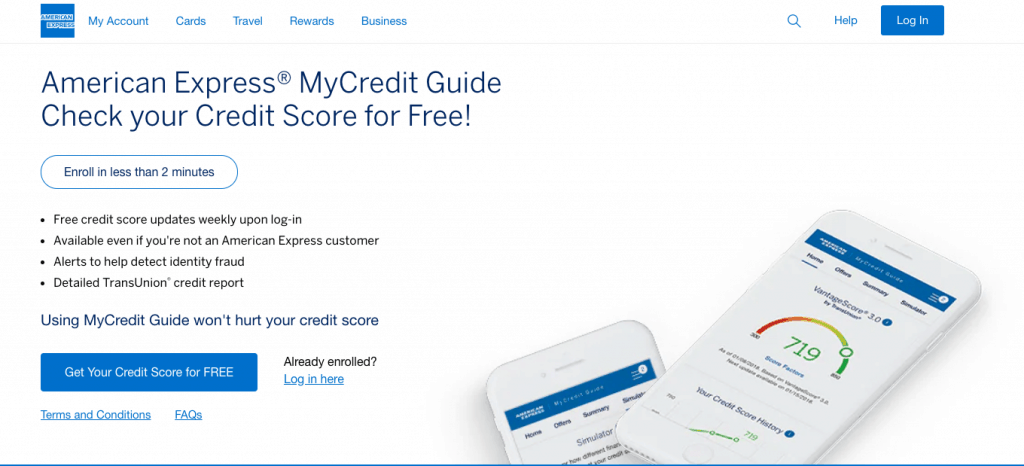 #5 American Express
American Express offers a My Credit Guide service where they will provide you your TransUnion VantageScore 3.0 for free each week. This service is free and you do not have to be an American Express cardholder.
Score Type: VantageScore 3.0
Reporting Agency: TransUnion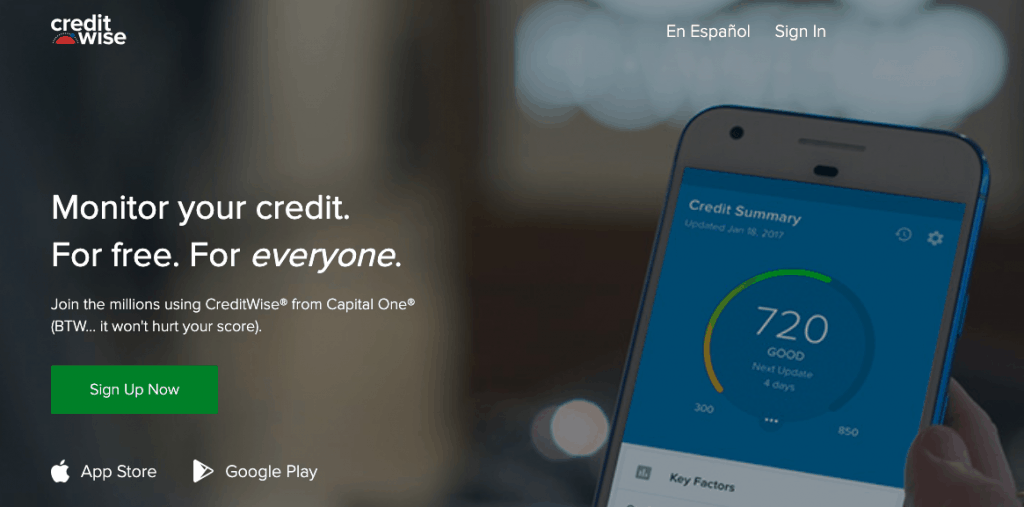 #6 Capital One
Capital One offers free weekly credit scores via their CreditWise service. Anyone can sign up for the service and monitor their credit for free.
Score Type: VantageScore 3.0
Reporting Agency: TransUnion
Leave a comment and share how you get your credit score for free.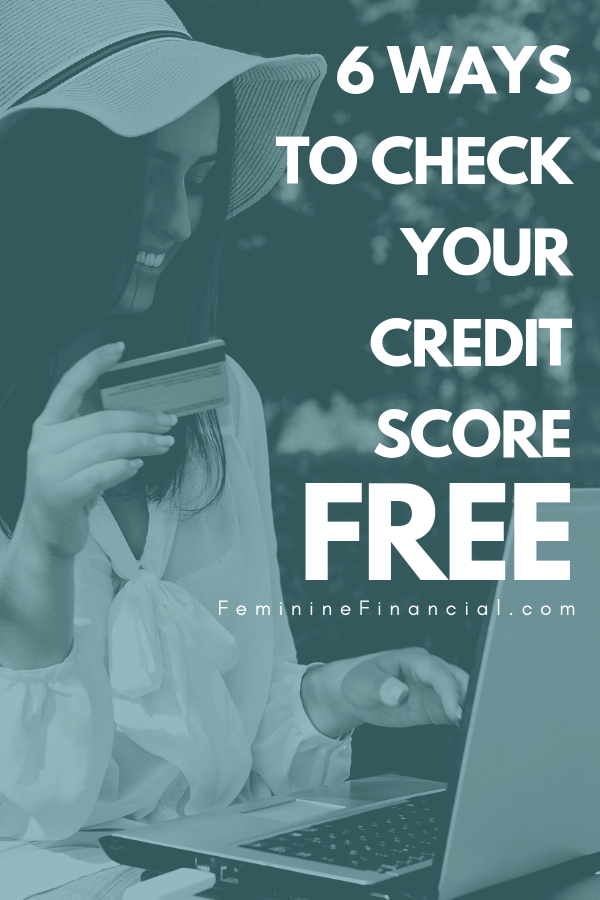 Don't forget to Like, Share, Tweet, and Pin this post.